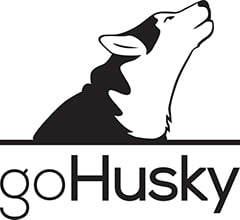 A warm welcome in North Iceland. goHusky offers various dog sledding experience with huskies in Akureyri area. You can choose between "Dog sledding", "Hiking with husky" and "Petting and pictures".
In the winter we offer Dog Sledding Tours, right from our doorstep in our home in Glæsibær, in the countryside and surrounding area. We love to take our guests on  dogsleds tours in these beautiful landscape.
All year around we offer visit to our home to meet the huskies and have a wonderful time with our lovely dogs. You can take endless pictures while visiting and get a lot of husky kisses.
We also offer hiking with husky, where guests have a waist harness and a pulling dog in front  and it is amazing to find the power of the dogs and see how they work with their nature.
goHusky is a small Icelandic family owned company by Gunni and María.
Our adventure started when we had our first Alaskan husky called Aska. Today we own 14 dogs and have 3 more in our dog sledding team. Together we do variations of outdoor activities