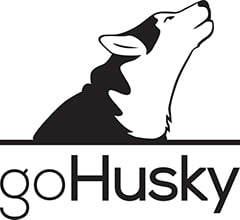 A warm welcome in North Iceland. Go Husky is small Icelandic family owned company by Gunni and María who propose different tours with Husky's in Akureyri. 
It all started when we had our first alaskan husky called Aska and today we own 7 dogs and have 5 more in our dog sledding team. Together we do variations of outdoor activity. In the winter we propose Dog Sledding Tours close to our wonderful woodland, Hálsaskógur, close to our home in the country side and sometimes we go to Kjarnaskógur, a public area, just outside Akureryri. We love to take our guest on  dogsleds tours in these beautiful areas. 
In the summer we love to go hiking and bikejoring and the surroundings of Akureyri offer lots of beautiful trails but we also have a wonderful area around our house.